If you are in a hurry and just want to find out what the best travel purse is, then I recommend the Travelon Anti-Theft Classic Mini Shoulder Bag as the best one.
If you want to have a comfortable traveling experience, you have to buy an excellent travel purse. This kind of travel purses where an individual can fit all of their items that will be required for their trip.
In this article, I'm going to review the following travel purses:
Top 5 Travel Purses You Should Consider (Reviews)
Travelon Anti-Theft Classic Mini Shoulder Bag is a perfect bag for day outings. It's very lightweight and it has a lot of the best anti-theft features that many large bags have. You will feel secure in the crowds.
The main highlight of this purse is the 5 points of travel safety that includes:
Locking compartments to protect against pickpockets.
Lockdown straps to protect against grab-and-go thieves.
RFID blocking pockets to protect against electronic pickpockets and identity theft.
Slash-resistant straps (stainless steel cables) that protect against slash and go theft.
Slash-resistant body (stainless steel mesh in all body panels) to protect against slash and grab theft.
The weight of the purse is about 10.9 ounces is very lightweight which benefits you by keeping your hands free even it's filled. 
In terms of storage, this bag has several inner and outer pockets to keep your small items like cards, passports, and a cellphone.
At this writing, the Travelon Anti-Theft Classic Mini Shoulder Bag has at least 14 colors option for you to choose from and it's pretty cheap to buy. 
Pros
Very lightweight
Many colors option
Inexpensive
Cons
Some users complaint about the seam quality
Small pockets
---
If you're looking for a primary bag to carry most of the time without looking too touristy, the PacSafe Citysafe CS200 Anti-Theft Handbag is an excellent choice. This bag has a ton of great features like water-resistant material, organizational pockets, and anti-theft aspects.
It has a lot of different organizational inner and outer pockets to keep your cards, keys, or tickets organized. There's a little pocket on the outside that you can unsnap to put something like a water bottle or umbrella. The zipper seals up very securely if you're out in the rain. 
The PacSafe Citysafe has a lot of anti-theft features like slash-proof that when somebody tried to cut into it there's some kind of mesh that would prevent them from being able to do that. 
The strap is also slash-proof that prevents someone from just slicing it off your body and running away with it. Also, there's a clip at the end of the strap so that you can undo it and wind it around the back of your chair and then it clip it back together. So someone couldn't grab it when you're at a restaurant. 
Overall, this purse looks like a pretty sleek black bag that doesn't look too touristy and scream out. It's simple and just looks like a small messenger bag that you might wear for the day.
It was not cheap but I think the features and benefits outweigh the price. Highly recommend it.
Pros
A lot of pockets and anti-theft features
A sleeve to fits an 11-inch tablet
High-quality materials and straps
Cons
A bit pricey
Only one size available
---
This Baggallini Pocket Crossbody Bag is perfect for your traveling companion and also for everyday use. The main feature of this purse is that it comes with a little wristlet that is RFID protected.
This crossbody purse is made from quilted lightweight water-resistant material and has an adjustable crossbody strap. On the front, there are two zipper pockets for storing your smartphone and a small notepad. It also has a slip pocket on the back of the bag. 
On the interior of this purse, there are five credit card slots, two elastic loops which are great for pens, lipstick, and a key leash. As mentioned, the bag comes with a removable RFID wristlet. It's great for credit cards every day or multiple passports when traveling. 
Overall this bag is nice looking and well designed. The Baggallini Pocket Crossbody Bag has many color and design options available to choose from. 
The only minor drawback that I found is that the shoulder strap is a bit narrow that is uncomfortable to wear for some people. 
Pros
Removable RFID wristlet
Many slots for cards
Many options available
Cons
Slim strap
Lack of anti-theft features
---
The Vera Bradley Signature Carson Crossbody Purse is an ideal purse for your everyday items. It is made of 100% cotton quilted fabric which is comfortable to wear and easy to clean.
The bag has several well-padded pockets, some on the folding front flap, and some behind it on the inside. There are zipper pockets available to put away your things in several pockets. The shoulder strap is adjustable and you can adjust the throw on your shoulder up to 56 inches.
This purse is very lightweight and not too small in size. However, this bag doesn't have anti-theft features like other bags on our list. If you love the Vera Bradley brand and like the hipster-looking of this purse, this one might be the best purse for you.
Pros
Stylish and nice color
Many options available
Lightweight and easy to wash
Cons
Lack of anti-theft features
---
The Kate Spade New York Jeanne Crossbody Purse is a designer purse from the renowned Kate Spade brand. If you're looking for a purse that is high quality and willing to splurge a bit, this purse is worth your consideration.
It is very classic and looks cute. It is small so you can't carry a lot of items in it. I love how it is bigger on the bottom because this gives you more space for your cell phone, small wallet, compact mirror, hand sanitizer, and lipstick. The purse is a bit stiff, but I think it will loosen up with use. 
The shoulder strap is adjustable and you can adjust the throw on your shoulder up to 23 inches. I love the Kate Spade New York Embossed Leather with Gold Toned Hardware on the front of the bag. It makes the bag look premium.
It lacks safety features but still, the bag is a good choice for you to carry when traveling. You can feel the overall quality and this bag will serve you many years to come. 
Pros
Excellent quality
Premium feel with the embossed leather
Trusted brand
Cons
---
How To Choose The Best Travel Purse For You?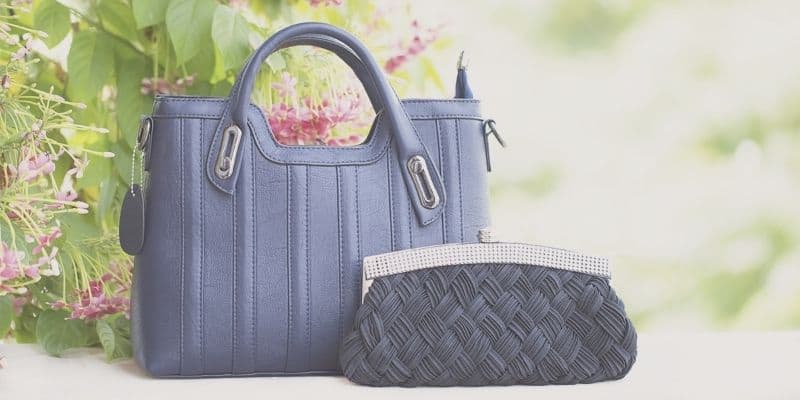 Check the quality of materials
When it comes to picking the right travel purse is essential to have the quality of materials into account. Genuine leather-based remains the most effective option since it is both incredibly long-lasting as well as fashionable too. 
Regular travel purses & Standard travel purses are usually made from nylon or even leather-based. Combination travel purses are manufactured with flexible shoulder straps. 
I have utilized plenty of travel purses over time, however, this particular one is special since it maintains valuables (passport, charge cards, electric toothbrush, as well as cash) properly away from spying hands, but holds the actual incredible quantity of stuff nearly all women consider essential in your handbags throughout a lengthy journey. 
Good travel purses will help you beat this particular pattern with unique security features built-in. Several common materials for travel purses contain nylon, suede as well as leather-based. 
Are they fashionable?
Travel purses are necessary especially for females when they're traveling. If you are searching for good travel purses, then get a fashionable travel purse design so you will stand out among the other folks. 
When selecting a travel purse, opt for an adaptable style that is convenient to carry. It is a good idea to pick a bag that includes exchangeable holders.
Choose a lightweight travel purse
Travel purses are usually lightweight bags useful for storing important items necessary for a journey. Travel purses are designed with your travel requirements as their intended purpose. 
Travel purses are fashionable, lightest purses where you can keep numerous items as well as you can keep them arranged while traveling, which means you should not need to bother about dropping or perhaps forgetting anything on your journey. 
Travel purses have come a long way. Travel purses are usually intended as light and also convenient to carry so that will not fatigue the actual traveler. 
Travel purses are gaining popularity for the reasons that provide ladies additional safety against unintentional loss or even theft.
Look for anti-theft features
Most of the travel purses out there come designed with theft-defying attributes for example wire reinforcement within the shoulder strap or even pocket zipper draws that lock jointly to protect various storage compartments at the same time. 
Experienced travelers usually have unique travel purses that they take out whenever they are going to strike the road. Travel purses have to match your requirements, which usually might not be exactly like mine.
Size of the purse
Now, when it comes to the size of your bag, you should pick one more in proportion to your body rather than the opposite. 
If you are on the petite side you don't want to be overshadowed by your bag, so stay on the small to medium size rather than the large slouchy style of bags.
Purses come in so many sizes and shape now that you will have no problem finding one that suits not only your needs but complements your figure and style.
Match your body shape
Here are some of the tips I have come across on how to pick a bag that is going to flatter your body: You can flatter your body by choosing a bag with a shape that is the opposite of your body type.  
If you are of the tall and thin variety a larger rounded, slouchy bag would best complement your look.  If you are short and curvy a taller or rectangular-shaped bag would be a great choice.
The general tips are that the rounder of your body type, the more structured shape bag would be the best complement to your figure. 
This does not suggest that you carry a perfectly square, hard box style of bag – just think along the lines of a more structured shape.
---
Types Of Travel Purses
The most effective women's travel purses usually are cross-body or even shoulder bags. If you are searching for excellent travel purses, then choose a fashionable travel purse design and that means you will stand out among other people. 
The main difference between a travel purse and regular purses is that travel purses look to reduce clutter using a particular location for specific things.
Nowadays travel purses & bags is available in a wide variety of designs and styles therefore even the most fashion-oriented in our midst can find something appropriate.
Travel purses are the medium size as well as a lightweight bag that you could effortlessly get along with you from the airport terminal to your desired destination as well as back again. 
This kind of handbag mainly offers comfort. It is right here that you could shop all of your traveling necessities much like your toiletries, your traveling files, your wallet.
Plus your small electronic digital devices such as mobile phones, digital cameras as well as music players, and even now have space for the coat and a book to read on the airplane. 
This kind of travel purse preferably features numerous storage compartments or even pockets to help you arrange your belongings.
For example, if your passport, as well as visa, needs to be on the external wallet so you can effortlessly reach for them, while your costly digital camera needs to be within to maintain it from getting thieved. 
---
Wrap Up
Without a doubt, a purse is the best way to carry your most essential items without going for a bulky backpack when traveling in the cities or wherever you go.
I pick the Travelon Anti-Theft Classic Mini Shoulder Bag as the best purse for travel because of its generous anti-theft features. It makes you feel safe carrying your valuable items with you.
If whatever reason you think a purse isn't the best way to carry the essential items when traveling, you might want to check out the best anti-theft backpack for travel here. 
So, which one is your choice?